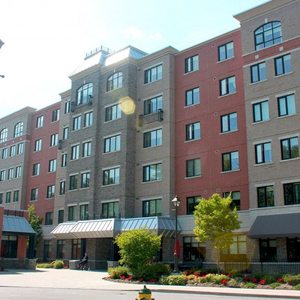 The Promenade
Whether you prefer great shopping, a variety of restaurants, relaxing on the beach, boating on the Ottawa river, incredible art and theatre, taking a short trip to downtown Ottawa or Montreal, family-friendly neighbourhoods, or advanced recreation facilities, Orleans has it all. With so much to do, it's easy to forget all the good reasons you might want to stay home, but with its exceptional dining, impeccable design, and exciting activities, you'll find Promenade has countless attractions of its own!
airline_seat_individual_suite Suite Types:
drive_eta Transportation:
Scheduled Transportation Service
location_city External Services:
room_service in Home Services:
Respite/Convalescent Care Available
local_florist Housekeeping:
local_laundry_service Laundry Services:
wifi In Suite Features:
Individual Climate Control
Emergency Response System
Private Patio/Balcony Option
Furnished Suites Available
attach_money Pricing Information:
Starting Price: $3,456
Cost for Above Ground Parking: $0
Cost For Storage: $0
local_atm Accepted Deposit Payments:
credit_card Payment Accepted:
all_inclusive Care Levels:
Secured Memory Care Floor
Additional fees may apply. All features have been provided by the companies. TheLocalSenior.com is not responsible for confirming accuracy.
Contact Information
phone696-696-XXXX
emailXXXXXX@thelocalsenior.com
Contact Business Directly
Compare this service with another one
place Address: 110 Rossignol Drive, Cumberland, Ottawa, Ontario, K4A 0N2, Canada, Ottawa