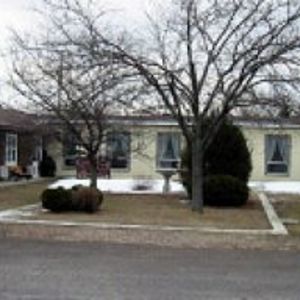 Richmond Lodge
Richmond Lodge is committed to providing its current clients and potential clients with excellent services based on individual needs. The services of our staff and volunteers will ensure that the dignity and individual needs of each client are respected and maintained. We are committed to providing adequate, safe and pleasant environment, and to serve our resident's to the best of our ability, having regard for their total physical, emotional and spiritual needs. The mandate of the Richmond Lodge is to create a home-like environment which provides retirement support and restorative care to individuals in need of such services. We take particular pride in our warm, friendly atmosphere where "People Really Care For People."
airline_seat_individual_suite Suite Types:
drive_eta Transportation:
location_city External Services:
room_service in Home Services:
Respite/Convalescent Care Available
local_florist Housekeeping:
local_laundry_service Laundry Services:
wifi In Suite Features:
Individual Climate Control
Emergency Response System
Private Patio/Balcony Option
Furnished Suites Available
local_atm Accepted Deposit Payments:
calendar_today Upon Lease Deposit:
First Months rent required
credit_card Payment Accepted:
all_inclusive Care Levels:
location_city Accreditations
Retirement Home Regulatory Authority
Description
The Retirement Homes Regulatory Authority (RHRA) is responsible for administering the Retirement Homes Act, 2010 (the Act), which includes licensing and regulating retirement homes on behalf of the government of Ontario. We are an independent, self-funded, not-for-profit corporation, committed to the protection and wellbeing of seniors living in retirement homes. https://www.rhra.ca/en/
Additional fees may apply. All features have been provided by the companies. TheLocalSenior.com is not responsible for confirming accuracy.
Compare this service with another one
place Address: 6197 Perth St, Richmond, ON K0A 2Z0, Canada, Ottawa