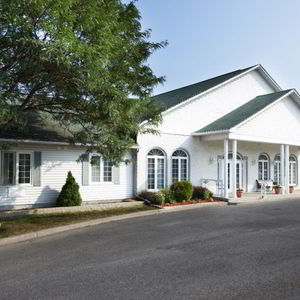 Ogilvie Villa
Gloucester is a suburban community in the City of Ottawa. Known for its rich history and royal ties, Gloucester is a mature community that has something for everybody. Our Gloucester retirement residence is located near a wide array of amenities, including shopping centres, restaurants, and medical centres. With bike lanes and manicured walking paths, everything you need is only a quick trip away! Join us, we know you'll love Gloucester just as much as we do.
airline_seat_individual_suite Suite Types:
drive_eta Transportation:
location_city External Services:
room_service in Home Services:
Respite/Convalescent Care Available
local_florist Housekeeping:
local_laundry_service Laundry Services:
wifi In Suite Features:
Individual Climate Control
Emergency Response System
Private Patio/Balcony Option
Furnished Suites Available
attach_money Pricing Information:
calendar_today Upon Lease Deposit:
First Months rent required
credit_card Payment Accepted:
all_inclusive Care Levels:
Additional fees may apply. All features have been provided by the companies. TheLocalSenior.com is not responsible for confirming accuracy.
Compare this service with another one
place Address: 1345 Ogilvie Road, Gloucester, Ottawa, Ontario, K1J 7P5, Canada, Ottawa