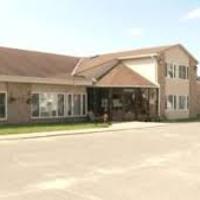 Fairfield Manor
It's the simple things that matter most in life. As soon as you walk through the doors of this relaxed, homey retirement residence, you quickly see that the people, the residents and staff, have a certain compassion for each other that can be described more as a friendship. Fairfield Manor has earned this reputation by making sure that its residents are first and foremost, paying attention to those little things that matter most to people; that matter to friends. Located in Kanata, a suburb of Ottawa, Fairfield Manor delivers its brand of service by listening to its residents and responding with care and integrity. Our team of dedicated professionals has developed a unique approach to resident satisfaction that ensures quality is maintained and individual needs are fulfilled.
airline_seat_individual_suite Suite Types:
drive_eta Transportation:
location_city External Services:
room_service in Home Services:
Respite/Convalescent Care Available
local_florist Housekeeping:
local_laundry_service Laundry Services:
wifi In Suite Features:
Individual Climate Control
Emergency Response System
Furnished Suites Available
local_atm Accepted Deposit Payments:
calendar_today Upon Lease Deposit:
First Months rent required
credit_card Payment Accepted:
all_inclusive Care Levels:
Additional fees may apply. All features have been provided by the companies. TheLocalSenior.com is not responsible for confirming accuracy.
Contact Information
phone696-696-XXXX
emailXXXXXX@thelocalsenior.com
Contact Business Directly
Compare this service with another one
place Address: 17 Lombardo Dr, Kanata, ON K2L 4E8, Canada, Ottawa