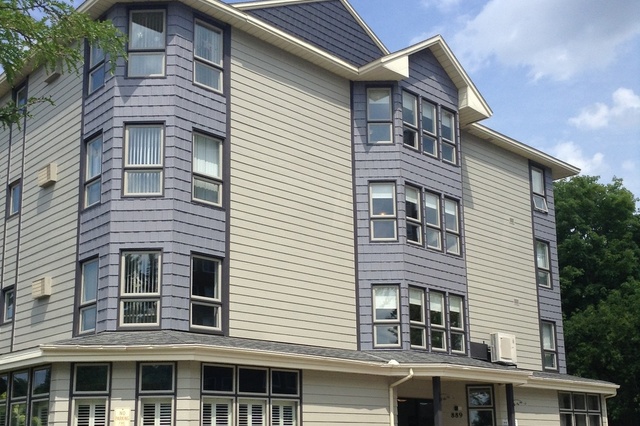 Elmsmere Villa
Our objective is to ensure that every resident living in our community is welcomed and cared for as part of our extended family. Our lovely home and familial atmosphere provides an affordable and unique retirement experience for residents who are independent as well as residents who require personal care and support. The staff and management of Elmsmere Villa are dedicated to providing a loving and caring environment in which our residents are treated with respect and dignity by understanding that every personality is unique and deserves an individual approach through the journey of aging. We deliver affordable EXCELLENCE through our commitment to service; We provide professional EXPERIENCE and embrace ever-changing methods to ensure healthy relationships and experiences in our community; We believe ENJOYMENT of life at every age is a key element to ensuring a positive balance between physical, cognitive and emotional well-being.
airline_seat_individual_suite Suite Types:
drive_eta Transportation:
location_city External Services:
room_service in Home Services:
Respite/Convalescent Care Available
local_florist Housekeeping:
local_laundry_service Laundry Services:
wifi In Suite Features:
Individual Climate Control
Emergency Response System
Private Patio/Balcony Option
Furnished Suites Available
local_atm Accepted Deposit Payments:
calendar_today Upon Lease Deposit:
First Months rent required
credit_card Payment Accepted:
all_inclusive Care Levels:
Additional fees may apply. All features have been provided by the companies. TheLocalSenior.com is not responsible for confirming accuracy.
Contact Information
phone696-696-XXXX
emailXXXXXX@thelocalsenior.com
Contact Business Directly
Compare this service with another one
place Address: 889 Elmsmere Road, Gloucester, Ottawa, Ontario, K1J 9L5, Canada, Ottawa