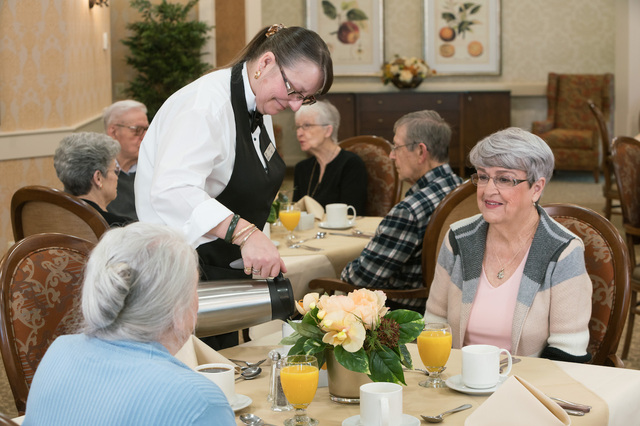 Cité Parkway
Welcome to Cité Parkway Retirement Residence. Nestled in a quiet corner of Ottawa, All Seniors Care Living Centre's luxury retirement community has been designed with your highest expectations in mind and will continue our long-standing tradition of excellence in retirement living. This upscale 180 suite retirement residence features a mix of independent living & assisted living suites as well as The Boulevard, which offers complete care and memory care options. The full spectrum of care services, amenities and activities are all part of our commitment to Age-in-Place living, ensuring we deliver the support services that our residents need to maintain ongoing quality of life throughout the years.
airline_seat_individual_suite Suite Types:
drive_eta Transportation:
location_city External Services:
room_service in Home Services:
Respite/Convalescent Care Available
local_florist Housekeeping:
local_laundry_service Laundry Services:
wifi In Suite Features:
Individual Climate Control
Emergency Response System
Private Patio/Balcony Option
local_atm Accepted Deposit Payments:
calendar_today Upon Lease Deposit:
First Months rent required
credit_card Payment Accepted:
all_inclusive Care Levels:
Secured Memory Care Floor
Additional fees may apply. All features have been provided by the companies. TheLocalSenior.com is not responsible for confirming accuracy.
Contact Information
phone696-696-XXXX
emailXXXXXX@thelocalsenior.com
Contact Business Directly
Compare this service with another one
place Address: 380 LeBoutillier Avenue, Gloucester, Ottawa, Ontario, K1K 3W3, Canada, Ottawa