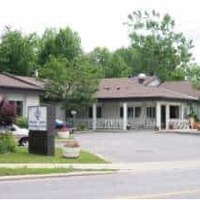 Camilla Gardens
Here at Camilla Gardens Retirement Residence we take pride in the improvements we have done to make our home a special place. Camilla Gardens is a small community where everyone knows who you are. Companionship and friendships are established almost as soon as you enter the door. Never a boring moment as daily activities and outings are always happening. If you do want quiet moments they are here as well.
airline_seat_individual_suite Suite Types:
drive_eta Transportation:
location_city External Services:
room_service in Home Services:
Respite/Convalescent Care Available
local_florist Housekeeping:
local_laundry_service Laundry Services:
wifi In Suite Features:
Individual Climate Control
Emergency Response System
Private Patio/Balcony Option
local_atm Accepted Deposit Payments:
calendar_today Upon Lease Deposit:
First Months rent required
credit_card Payment Accepted:
all_inclusive Care Levels:
Secured Memory Care Floor
Additional fees may apply. All features have been provided by the companies. TheLocalSenior.com is not responsible for confirming accuracy.
Compare this service with another one
place Address: Bathgate Dr, Ottawa, ON, Canada, Ottawa