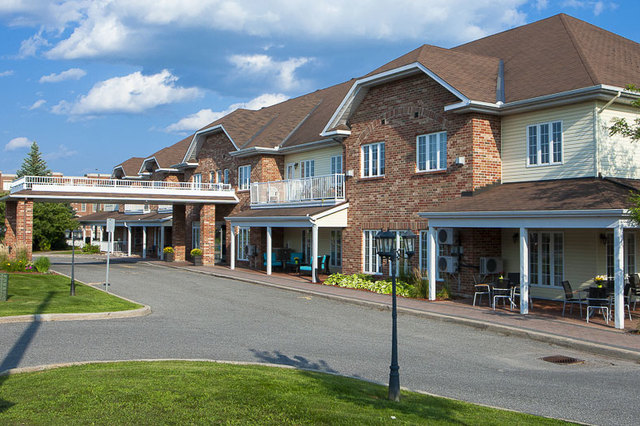 Barrhaven Manor
Located in the quiet west-Ottawa suburbs, Barrhaven is a beautiful retirement residence with a strong sense of family. We offer a variety of 77 Independent Living suites and 28 Assisted Living and Memory Care suites. We pride ourselves on the warm, welcoming atmosphere among our residents and staff. Our elegant, well-maintained and accessible senior living building has modern, comfortable suites and amenities to meet your every need.
airline_seat_individual_suite Suite Types:
drive_eta Transportation:
Shuttle Service - Personal
location_city External Services:
room_service in Home Services:
Respite/Convalescent Care Available
local_florist Housekeeping:
local_laundry_service Laundry Services:
wifi In Suite Features:
Individual Climate Control
Emergency Response System
Private Patio/Balcony Option
Furnished Suites Available
attach_money Pricing Information:
local_atm Accepted Deposit Payments:
calendar_today Upon Lease Deposit:
First Months rent required
credit_card Payment Accepted:
all_inclusive Care Levels:
Secured Memory Care Floor
Additional fees may apply. All features have been provided by the companies. TheLocalSenior.com is not responsible for confirming accuracy.
Contact Information
phone696-696-XXXX
emailXXXXXX@thelocalsenior.com
Contact Business Directly
Compare this service with another one
place Address: 110 Berrigan Drive, Nepean, Ottawa, Ontario, K2J 5A6, Canada, Ottawa