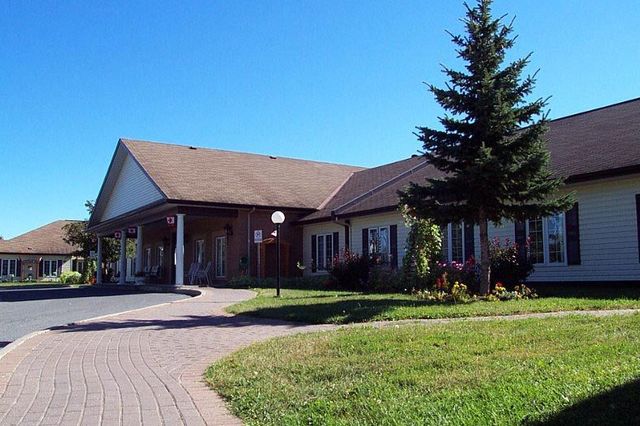 Arnprior Villa
Arnprior Villa is a short 30 minutes drive from Ottawa West, on the banks of the Ottawa River in the charming country setting of Arnprior, Ontario. Home to seniors living independent lifestyles, the bungalow-style retirement residence features 81 Independent Living suites. Opened in 1991, Arnprior Villa has a warm and friendly community feel with all the amenities to make for an enjoyable retirement. Stroll our retirement residence's beautifully landscaped grounds, relax in the enclosed courtyard, or enjoy the garden gazebo. Our cozy library is a wonderful place to grab a book and be immersed in a world of imagination. Whatever you decide there are lots of options to let you live how you want to.
airline_seat_individual_suite Suite Types:
drive_eta Transportation:
location_city External Services:
room_service in Home Services:
Respite/Convalescent Care Available
local_florist Housekeeping:
local_laundry_service Laundry Services:
wifi In Suite Features:
Individual Climate Control
Emergency Response System
Private Patio/Balcony Option
local_atm Accepted Deposit Payments:
calendar_today Upon Lease Deposit:
First Months rent required
credit_card Payment Accepted:
Additional fees may apply. All features have been provided by the companies. TheLocalSenior.com is not responsible for confirming accuracy.
Contact Information
phone696-696-XXXX
emailXXXXXX@thelocalsenior.com
Contact Business Directly
Compare this service with another one
place Address: 15 Arthur St, Arnprior, ON K7S 1A1, Canada, Arnprior